Step Up for Students

Family Empowerment Scholarship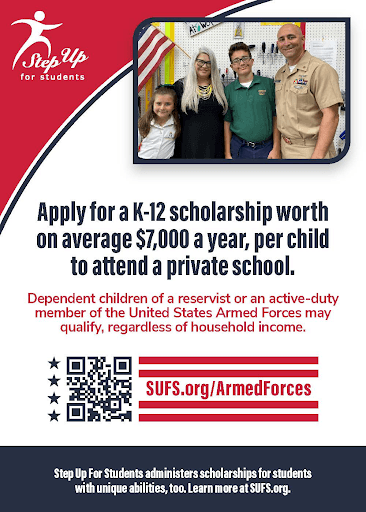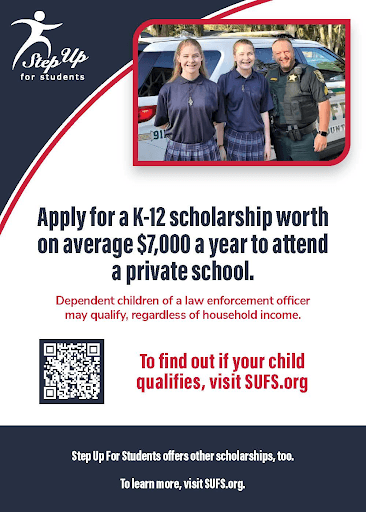 Unique Abilities Scholarship
St. Joseph Catholic School is proud to accept Step Up for Students and FES for active military and police officers. 
Our school serves children with special needs and we accept the Family Empowerment Scholarship for Students with Unique Abilities through @StepUpForStudents. Learn more at SUFS.org.
St. Joseph Catholic School reserves the right to make admissions decisions based on whether or not the school feels it can meet the child's needs.  In matters of admission and registration, the decisions of the Pastor and Principal are final.